The EU comprehensively supports Ukraine and this engagement not only includes the economy, finance and military sector, but also the culture, which is an area of our synergy. That's why we turned to the Ukrainian artist-illustrator Nadiia Kushnir with a proposal to present her view on EU aid to Ukraine. We also tried to make several illustrations with her popular Goose internet character. Our followers on social media really liked this idea because pragmatic numbers and facts appeal to the mind and in difficult times there is a lack of positive emotions that motivate and inspire.
This is how the idea of creating a series of illustrations that reflect today's life for Ukraine and its citizens appeared, which resulted in a project about a woman's view of the war in all its manifestations and about the assistance provided to Ukraine by the EU.
Nine female artists presented their vision of people and events, and together they created a complete picture of the modern Ukrainian world and Ukraine in the world. The artists involved were: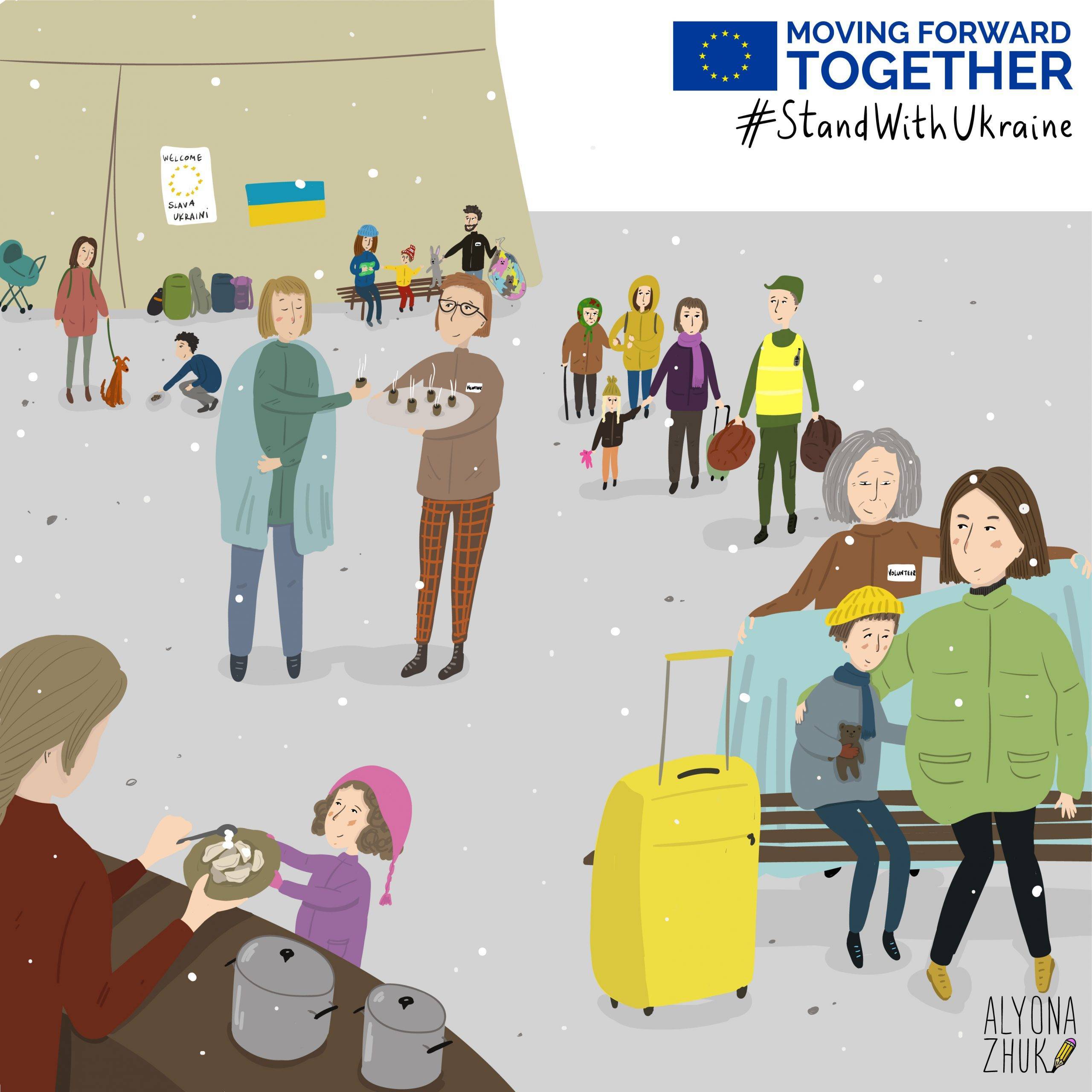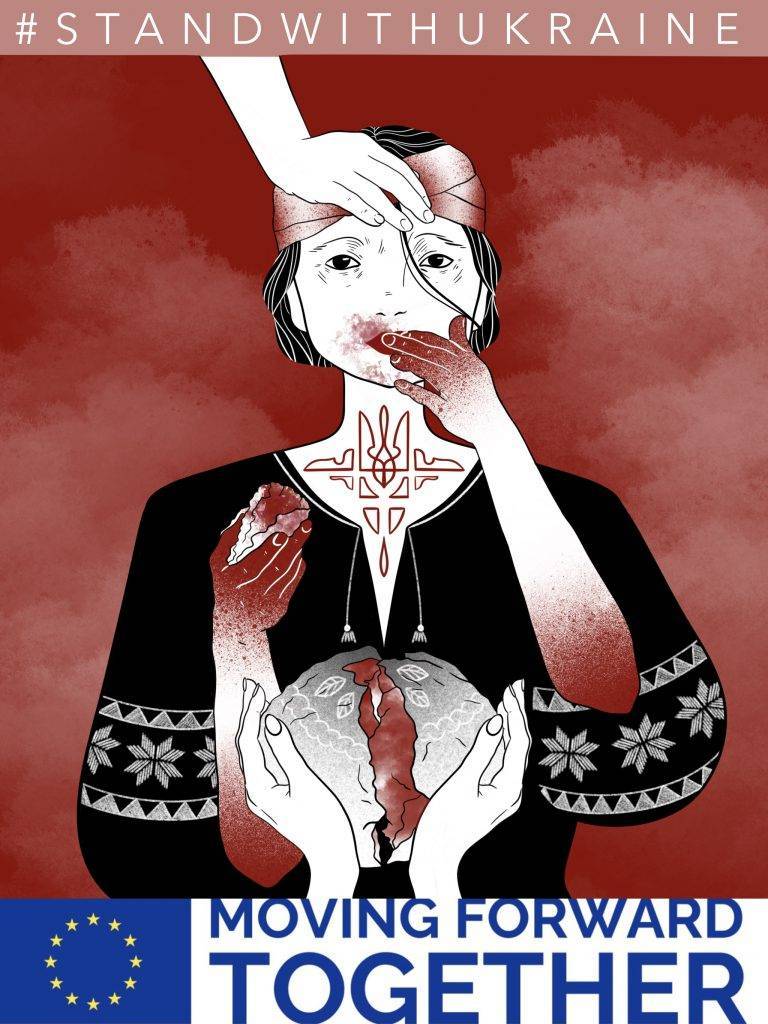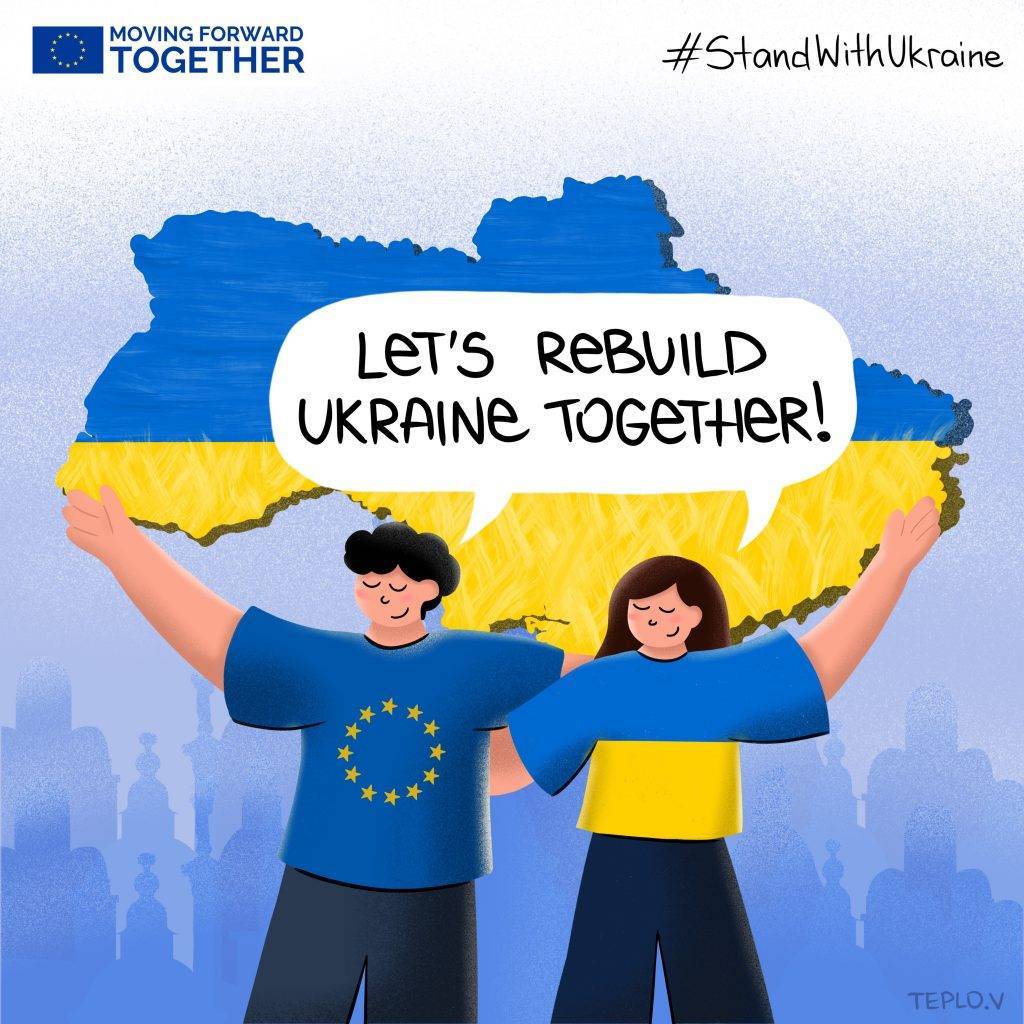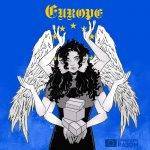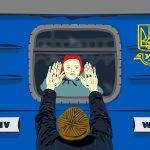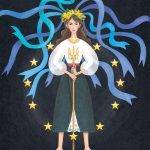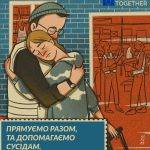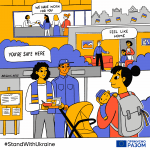 These works has been presented at a mobile exhibition in Kyiv, which was open to the general public on 21 August 2022 and marked the launch of all-Ukrainian communication campaign 'Together, we are Europe'. It was launched by the European Union to inform the widest audience of Ukrainians about the comprehensive EU support, solidarity and assistance, which European partners have consistently provided to Ukraine from the very beginning of a full-scale Russian invasion, and which is constantly increasing.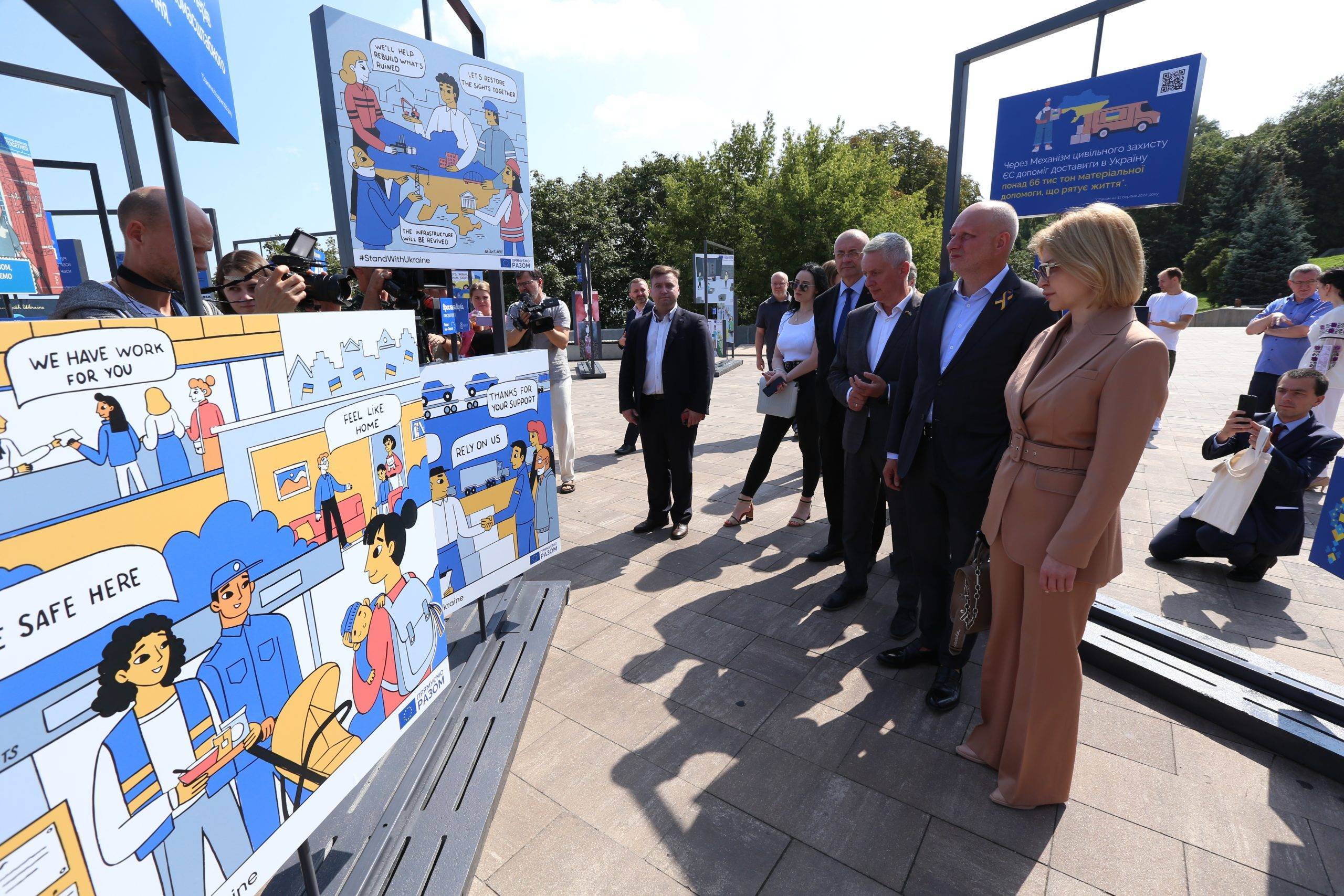 More photos on Flickr.com
Then it will was transferred to other cities of Ukraine.
Thus, Lviv became the second hosting city where mobile exhibition was presented. On 29 October, 2022, it was opened on Rynok Square in partnership with the Lviv City Council.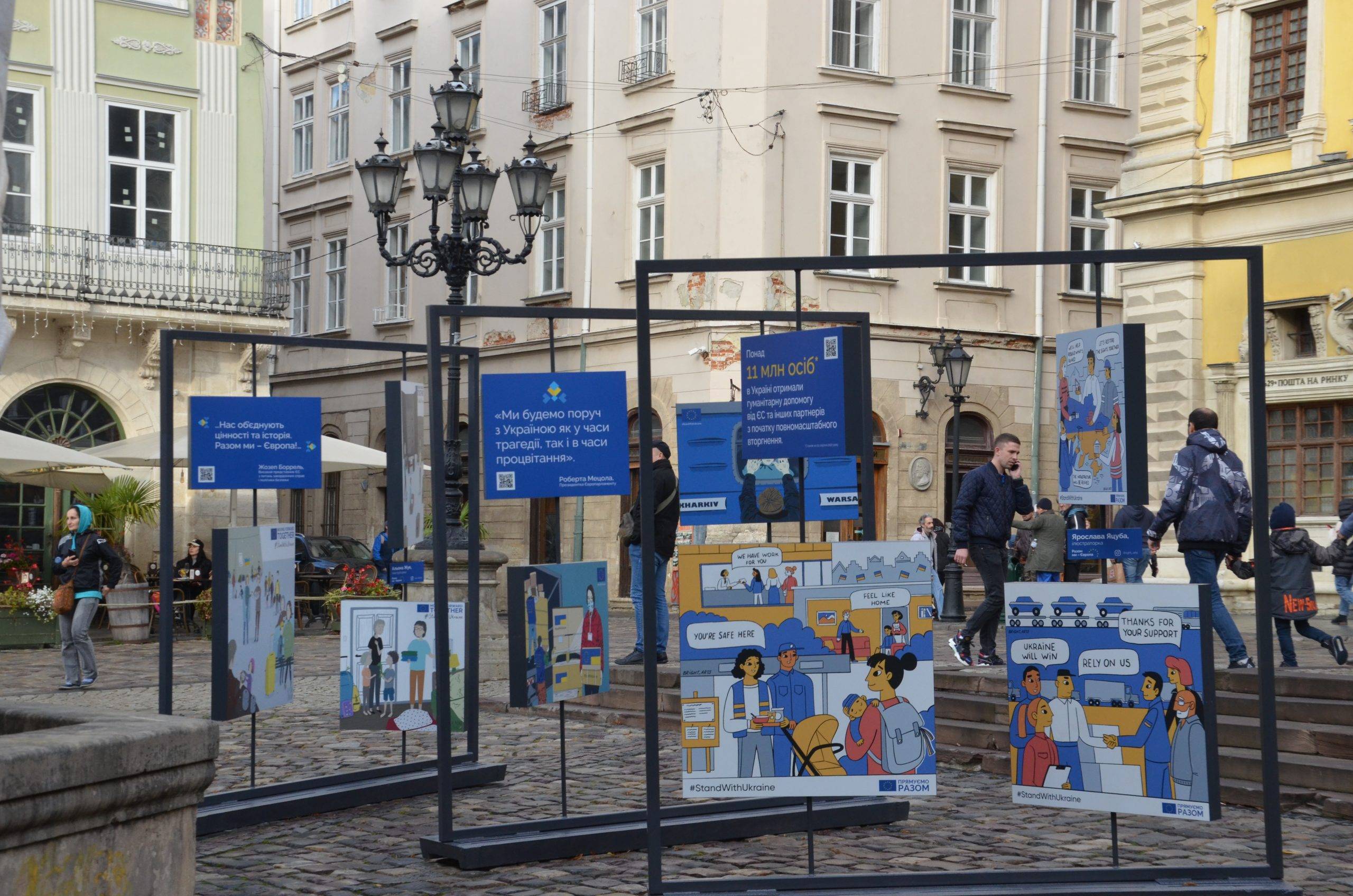 More photos here
On 16 November, 2022, the mobile exhibition opened in Rivne, on Independence Square.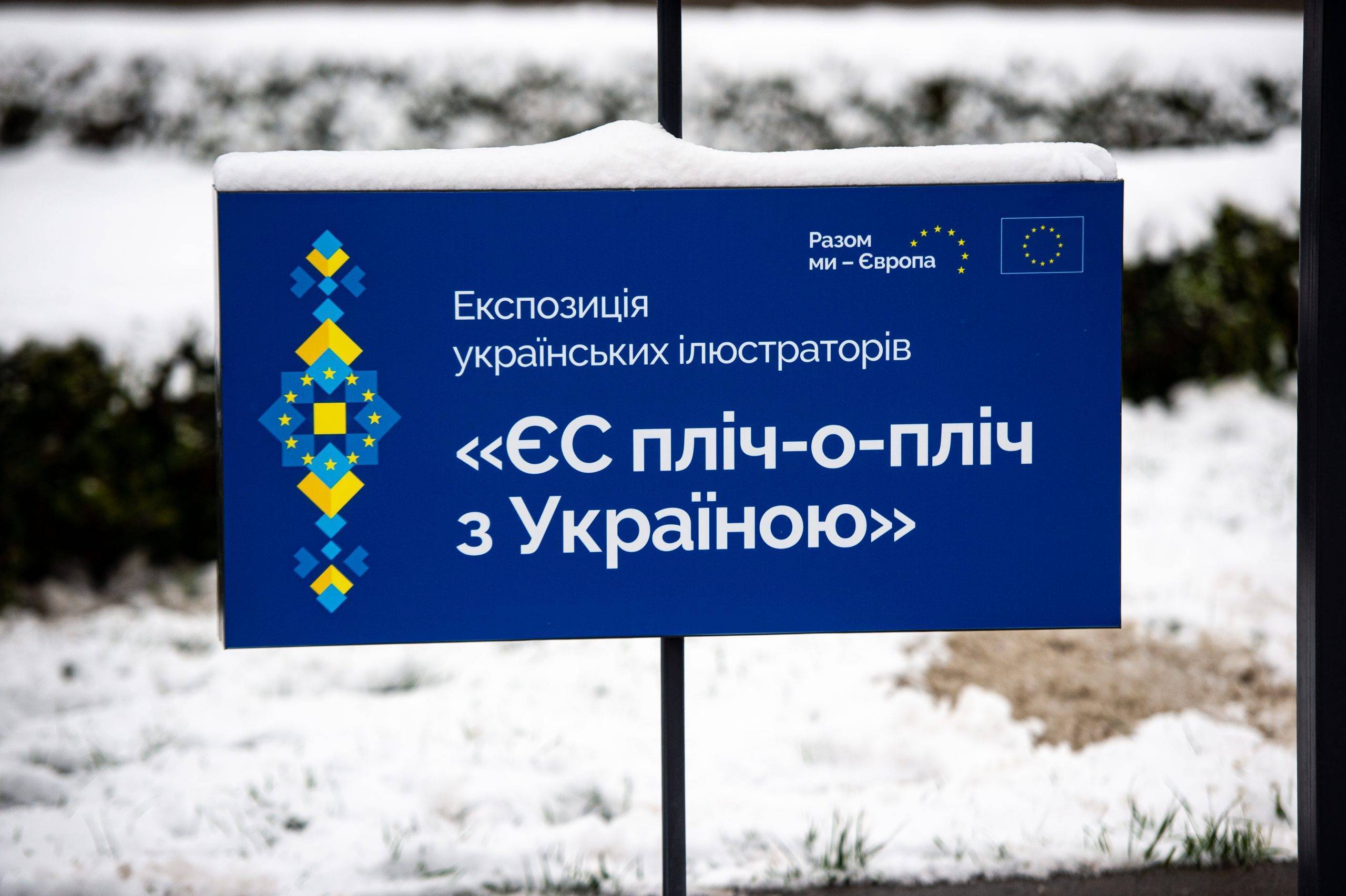 More photos here
On 30 November 2022, mobile exhibition opened in Khmelnytskyi on the square near the 'Dytyachyi Svit' shopping center with the support of the Khmelnytskyi City Council.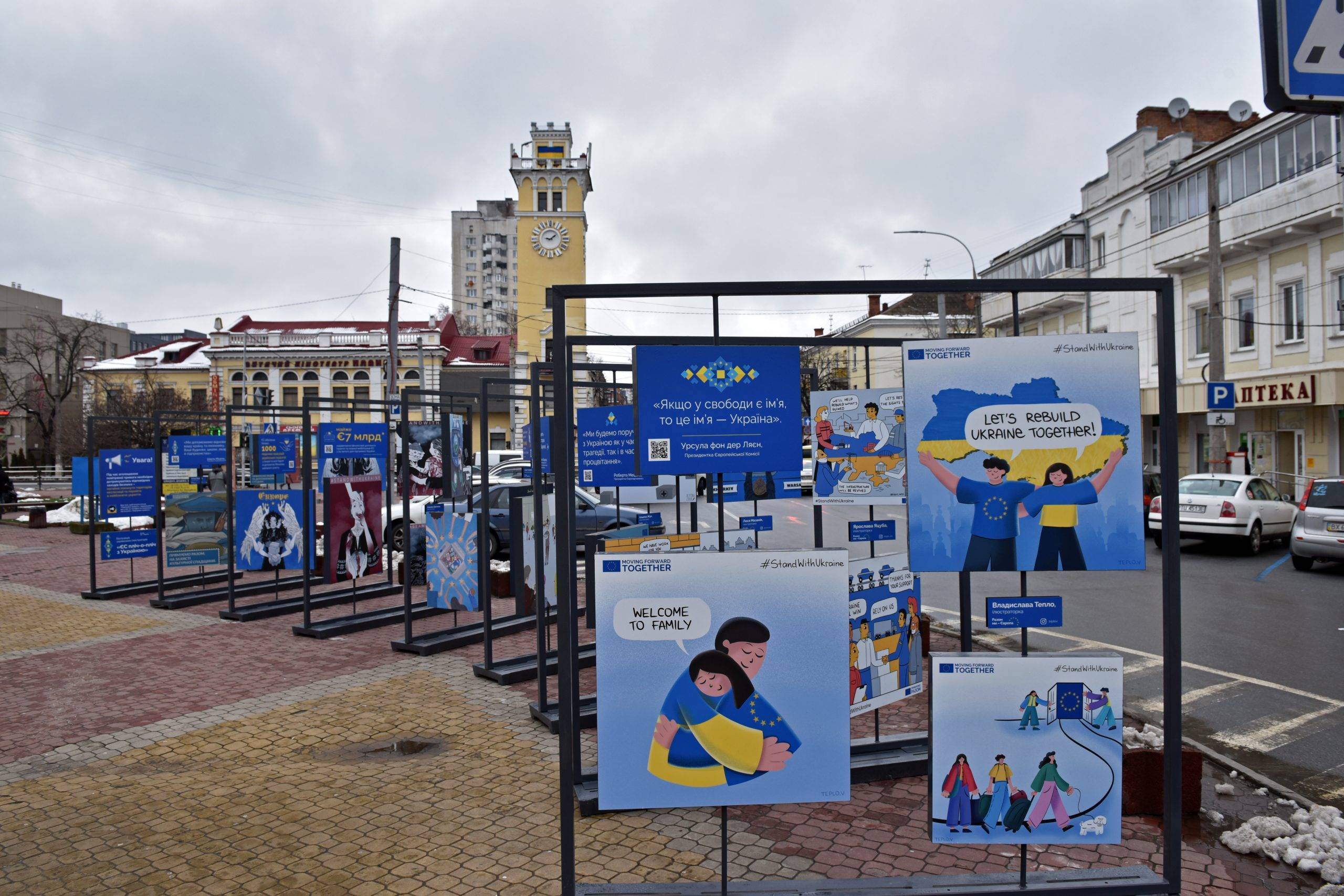 More photos here
On 10 January, 2023, mobile exposition opened in Odesa, in Taras Shevchenko park of culture and recreation.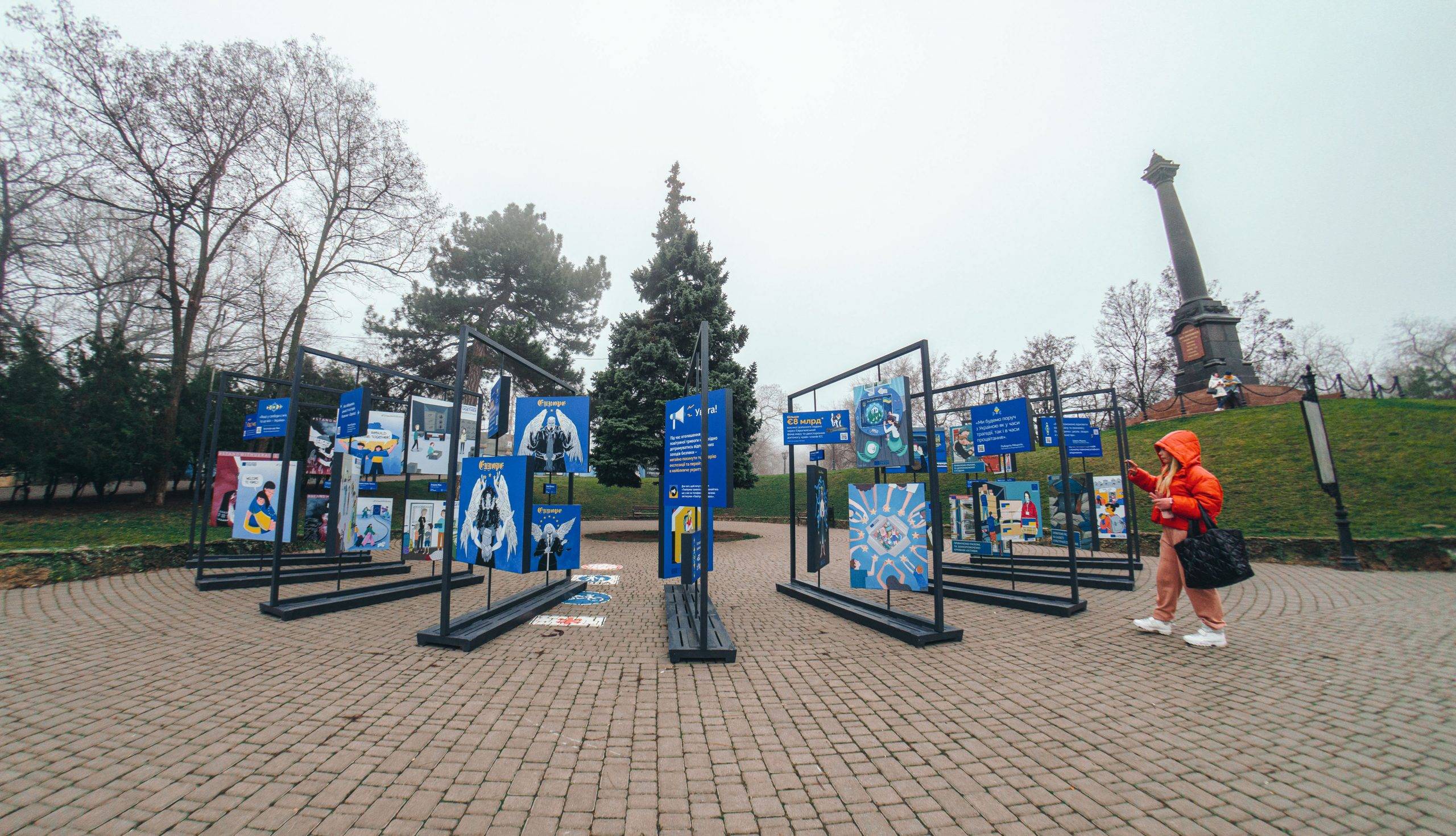 More photos here
Dnipro is the final destination of the all-Ukrainian tour of the exposition of original artworks by Ukrainian illustrators on the topic of the European Union's assistance to Ukraine and Ukrainians in the face of Russia's full-scale war against Ukraine. On January 30, 2023, it was opened in Zelenyi Hai Park.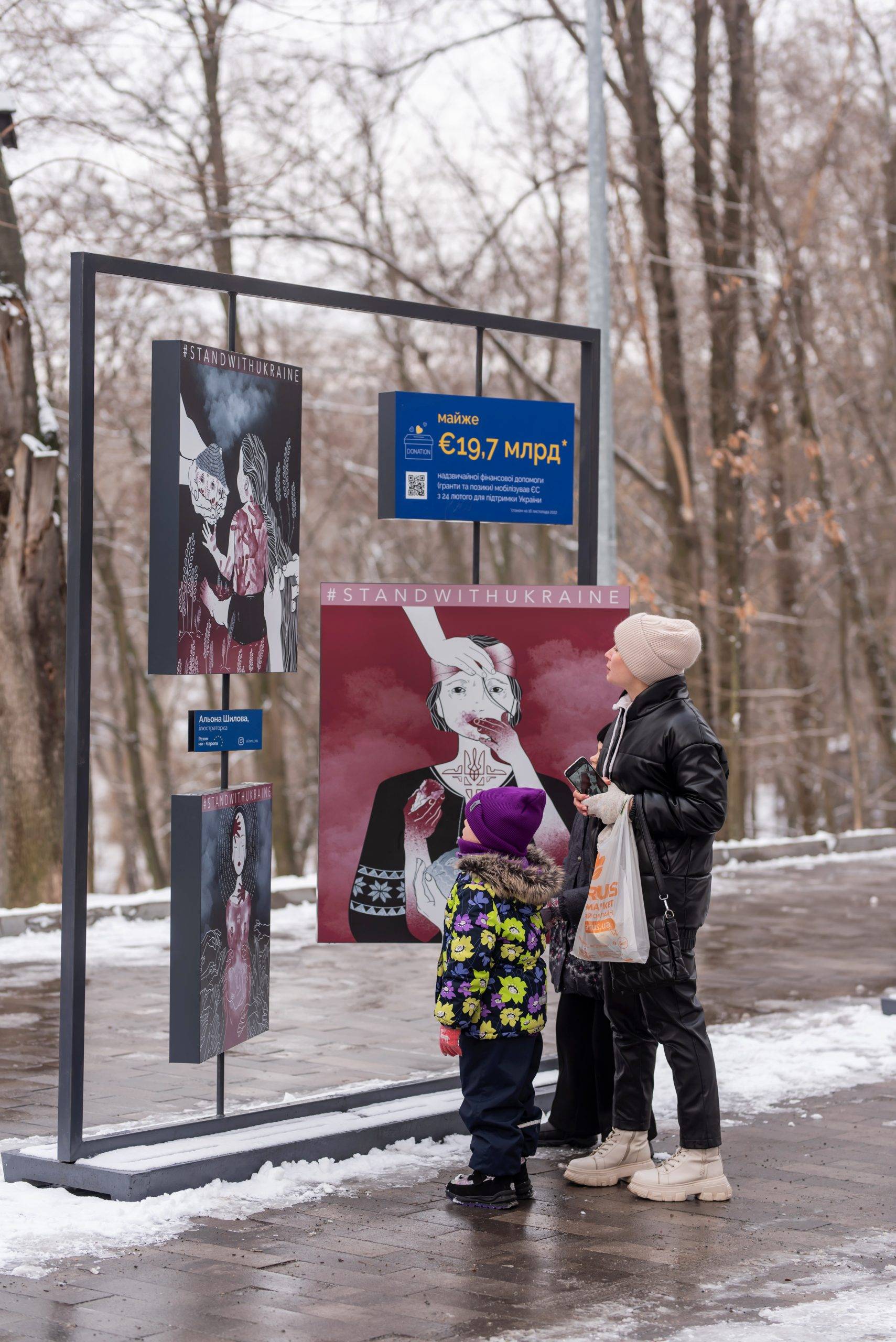 More photos here