World Vyshyvanka Day is an international holiday dedicated to preserving the iconic Ukrainian embroidered shirt (known as 'vyshyvanka') as a symbol of the material and spiritual heritage of the Ukrainian people.
The initiative began as a small student flash mob in Chernivtsi in 2006.
Every year on the third Thursday in May, Ukrainians and friends of Ukraine from more than 100 countries wear vyshyvanka in celebration of this heritage.
Due to the full-scale Russian invasion, many Ukrainians were forced to leave their homes without their vyshyvanka shirts.
The EU Delegation to Ukraine together with the Ukrainian Institute organised an international digital campaign #VyshyvankaDay2022 to:
help Ukrainians who are far from home and do not have access to their vyshyvanka celebrate this piece of their cultural heritage;
invite people internationally to show solidarity with Ukraine and learn about the art of vyshyvanka;
promote EU solidarity towards Ukrainian audiences and the Ukrainian Institute towards EU audiences.
The EU with partners of the initiative have specially developed thematic attributes for the flash mob. The core activities of the campaign were using an AR mask and a GIF-sticker for Instagram with original ornaments of Ukrainian embroidery integrating EU stars.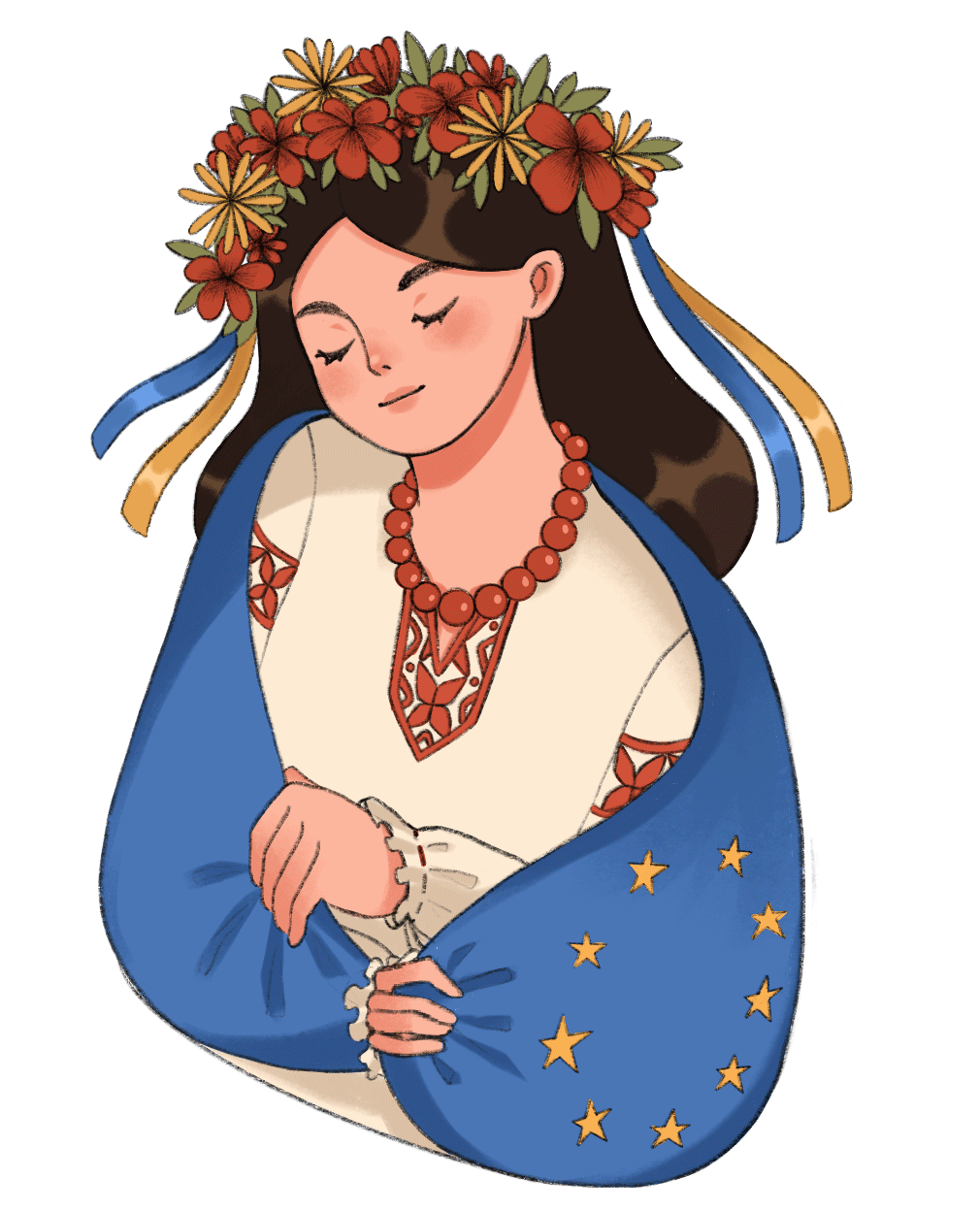 People were invited to put on the virtual vyshyvanka via the AR mask and/or use the GIF-sticker, the #VyshyvankaDay2022 hashtag and tag @euinua @eudiplomacy @europeancommission.
The EU Ambassador to Ukraine in his video address to the social media audience of the EU Delegation appealed to support the initiative.
As part of the campaign, the Facebook and Twitter covers were developed by Press and Information section contractor Linza: a combination of the original EU-Vyshyvanka design – hit by a missile and then recomposed – tribute to Ukrainian resilience and EU support.
Special activity of the campaign has become 'Pets in Vyshyvankas': a collaboration with Ukrainian illustrator @koshisty.pushisty from Kharkiv who dressed EU Delegation and HQ colleagues' pets in vyshyvankas against a donation to local charities.
It allowed telling stories of pets adopted from liberated towns in the Kyiv region and Ukrainian shelters.